So your city is about to double in size -- what do you do? Set to grow by 19 million in just 35 years, that's the headache facing Lagos, Nigeria.
(CNN)So
your city is about to double in size, and it's happening whether you
like it or not. Infrastructure will be strained, sanitation is a concern
and children need educating.


What do you do?
For Lagos, this is the question on many experts' lips; a headache already 17.9 million people large and due to increase twofold by 2050 according to some predictions.
Read this: Where do Africa's multimillionaires live?
A report last week from the Population Reference Bureau
predicts that by 2050 three of the 10 most populous nations globally
will be African -- with Nigeria at number four.

The country's population
is set to rocket to 397 million, bolstered by high fertility rates and
consolidated by low net migration. To put this figure in context, by the
century's midpoint, Nigeria's population would be larger than Central
Africa's in its entirety.
The
population boom will impact the whole country, but nowhere will it be
more profound than in Lagos. With that in mind, we set out to find out
how the megacity is rising to the challenge by asking experts what it
needs to do not just to adapt, but to prosper.
Infrastructure: Rethinking urban geography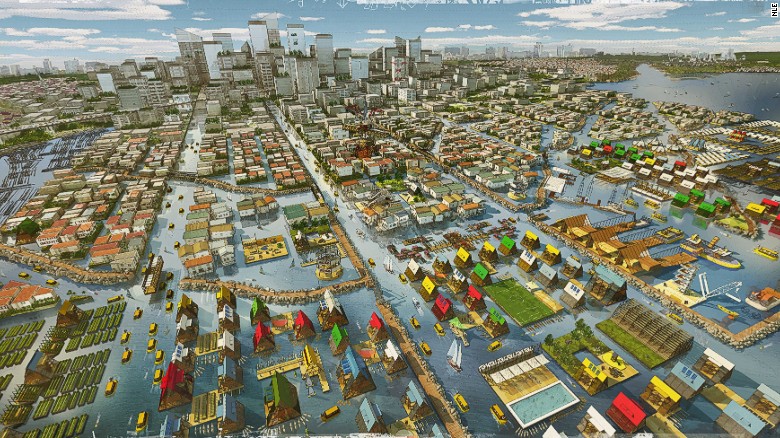 Concept image from NLE, featured in "Uneven Growth," MoMA, New York
Kunle Adeyemi, designer, urbanist and founder of NLE Architects, is optimistic that innovative solutions can address land management issues.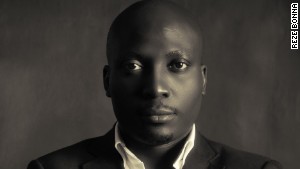 Kunle Adeyemi
"The opportunities of the population and economic growths of Lagos are now common knowledge," he explains."To
bridge the enormous physical and socio-economic gaps of the city, we
must examine some of the most critical challenges common to all its
inhabitants -- energy, water and transportation."
Adeyemi has previously addressed the subject as part of "Uneven Growth"
at the Museum of Modern Art, New York, and believes overcoming its
infrastructure issues could be the making of a future Lagos.
Read this: 326 billion reasons Africa is on the move
By
2050 he sees a city with a "multi-modal transportation system;" one
"that has reduced its dependence on fossil fuels as its primary sources
of energy, enabling the development of viable industries and local
production."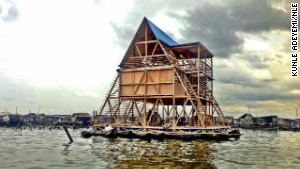 Makoko Floating School
Localized solutions will be key to maximizing habitable space.Adeyemi
believes Lagos needs to harness "one of its largest natural resources
-- water -- to create sustainable living in its lagoon heart."
Utilizing architectural innovations such as those used in the Makoko Floating School would reduce population density and create "a truly urbanized African water city." ...continue reading...
http://edition.cnn.com/2015/08/27/africa/lagos-population-2050/index.html?iref=obinsite