Google and Ford plan to announce at CES that they will partner to create an independent company to build autonomous vehicles, according to a report from Yahoo! Autos.
Yahoo Autos said three sources "familiar with the plans" believe Ford will announce the partnership in January at the Consumer Electronics Show.Neither Ford nor Google would confirm the partnership plans.


"We have been and will continue working with many companies and discussing a variety of subjects related to our Ford Smart Mobility plan," Ford stated in a reply to Computerworld. "We keep these discussions private for obvious competitive reasons, and we do not comment on speculation."
Jeremy Carlson, a senior analyst with IHS Automotive, said during a webcast  last week that Google is serious about spinning off a separate autonomous car company. Carlson said sources believed Google would develop service-only vehicles and not a traditional car manufacturing business.Autonomous services vehicles would be used as taxis and deliveries, but not as personally owned vehicles.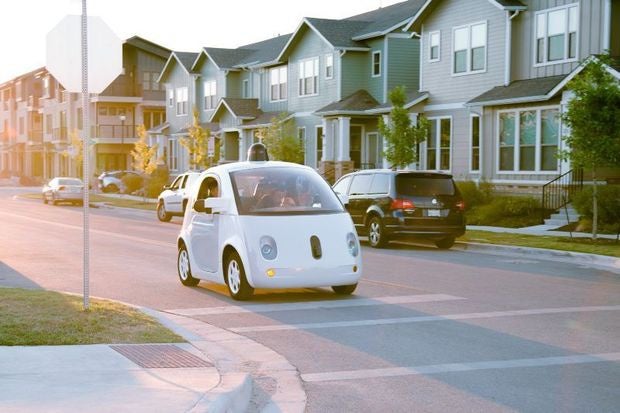 Creative Common Lic. Google's "pod" self-driving car has no steering wheel. The company has been test-driving the vehicle on California roads over the past year.


"Fundamentally, we should see Google as very serious about ... spinning off into its own company, something it does when serious about a technology," Carlson said.
Last week, reports circulated that Google was planning to spin off its driverless car division into its own company under the Alphabet corporate umbrella sometime next year... continue reading...http://www.computerworld.com/article/3017796/car-tech/google-and-ford-to-build-self-driving-car-comp...